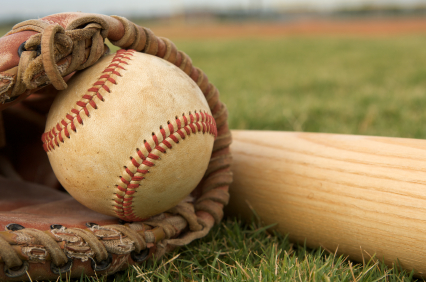 Videos
The Legend of Mickey Tussler: A new movie about Aspergers and Baseball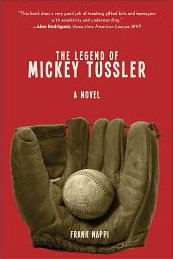 Recently the movie 
A Mile In His Shoes
 was released. A Mile In His Shoes is the story of Mickey Tussler, a young man with Asperger's Syndrome and a golden arm. The manager for a local baseball team convinces Mickey to join the team. For the first time in his life Mickey is forced to interact with others as well as try and make friends with his teammates. The movie is based on a novel by author Frank Nappi entitled 
The Legend of Mickey Tussler
, We caught up with Frank and interviewed him about The Legend of Mickey Tussler and his opinion of the movie. Check out the trailer above and the interview with Frank below.
Friendship Circle: How did you come up with the idea for The Legend of Mickey Tussler?
Frank Nappi:
Baseball was and always will be my first love, rivaled I supposed only by writing, so as a result I always entertained the idea of blending the two, combing the loves into one end. I kind of wanted to tell a special story using baseball as a vehicle, so while the baseball story is compelling and a lot of fun, there needs to be something universal that touches the reader. Mickey's story, the diamond in the rough, and the plights of Murph and his mother's Molly do that as well. … There are three stories going on at one time: The story of Mickey, the story of the coach, and the story of his mom who's in a bad marriage with Mickey's father. I didn't just want to tell another baseball story. There had to be another wrinkle, and my work in high school and my experiences in high school with some of these special needs kids provided that wrinkle and make that character different from the typical baseball player.
FC: What is Mickey Tussler like?
FN:
He's simplistic; I don't mean that in derogatory way. He finds joy through very simple things. His favorite thing is his pig Oscar on the farm, he delights in the fact that he can take these apples and throw them from great distances into these barrels to make the slop that pigs eat, he's pure of heart, he's trusting, all things that many kids with Asperger's Syndrome are. Mickey is unassuming; he's also unfortunately inexperienced and unable to conceive of other people's deceit and disingenuous intentions, which puts him at a disadvantage. … He's a pretty endearing character, and anyone who knows anyone with Asperger's Syndrome would see some of those qualities in Mickey Tussler in that person that they also know.
FC: Why did you decide to create a main character with Asperger's Syndrome?
FN:
The story was going to be about baseball, and I had a general idea. You know, with the coach and the prodigy being discovered in the midst of nowhere—[Mickey is] discovered on a farm in Indiana—but I felt as though I wanted to do something else to separate him from the trite, typical baseball character. I thought a lot of the kids in Challenger Baseball. As a volunteer, I have seen some of these special needs kids in action. Some of these kids have the capacity to do some amazing things. I thought to myself that although these people are limited in some sense it does not mean they don't possess the ability for extraordinary talents in other areas.
FC: What were some challenges in creating a character with Asperger's Syndrome?
FN:
I wanted to do it justice. I didn't want to overdo, didn't want to make it seem that this kid who would elicit everyone's pity. It was hard to know what to do in terms of replicating some of the characteristics of a high-functioning Asperger's Syndrome individual. That was challenging.
More information about Frank Nappi and his works can be found on his website, and you can purchase "A Mile In His Shoes" on Amazon.