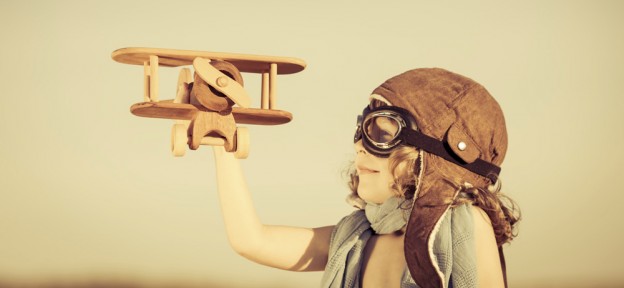 Resources
A Special Needs Pre-Flight checklist: 16 things you need to do before heading to the airport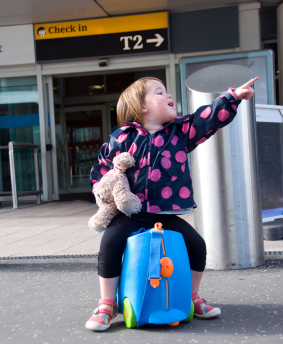 Planning a trip with a child who has special needs can be a very daunting task. Where do you even start? In part two of the
Special Needs Air Travel Series
we focus on your pre-flight checklist.
Here are 16 things that should be on your to-do list before you head to the airport.
Booking Your Tickets
When booking your tickets there are a number of items you should keep in mind:
1. Stopover or Direct Flight?
If you are taking a longer trip you may want to consider bgooking a flight with a stopover. This may be particularly helpful for children who have difficulty sitting for an extended period of time. Many airlines will
gate check
your items straight through to your final destination,  so if you do decide to stop (especially if you are flying internationally) make sure to inform a gate agent prior to departure that you will need your stroller, wheelchair, medical devices etc. during the layover. (See this
FlyerTalk
Thread for more info).
2. Best time of day to travel
Timing can be very important. Try and book flights when your child is generally the most relaxed and able to handle a change in routine. For a number of children this may be in the morning when they are not tired and overwhelmed from a long day. An additional advantage to morning flights is there are generally less delays. Delays tend to ripple through the system throughout the day leaving backlogged air traffic during the late afternoon and evening.
3. Choose your airline wisely
Some airlines are better than others when it comes to accommodating individuals with special needs.  When flying in the U.S all airlines are bound by the
Nondiscrimination on the Basis of Disability in Air Travel Law.
However some airlines do better than others when it comes to accommodating individuals with special needs. No airlines offer crayons and wings anymore but try and find out if there is an airline whose flight attendants are extra accommodating.
4. What seat is best for your child?
It may seem trivial but this could be a game changer. Aisles may not be ideal if your child is active. They may be bumped by beverage carts or constantly brushed against by passerby.  On the other hand window seats may have a claustrophobic feel.  You know your child best. Take the time to think about your seating arrangements. Another thing to consider is that not every seat on a plane is equal. Some seats on some planes don't recline or have limited legroom. While other seats such as bulkhead seats have plenty of room.  Head over to
www.seatguru.com
where they tell you where the best seat on the plane are. Some airlines will charge money for the better seats (Delta charges $9 for emergency exit rows and bulkhead seats) but it may be worth the extra few dollars.
Medical Preparation
1. Travel Prescriptions
Ask your pediatrician if there are any natural supplements or medications he or she could prescribe to relax your child and make the flight easier
2. A Letter From A Doctor
Ask your doctor for a letter describing your child's condition especially if your child has an "invisible condition such as Autism or Tourette Syndrome. Additionally a doctor's letter is a great reinforcer when asking for special accommodations such as an upgrade or change of seats.
3. Medications and Medical Records
Gather your child's medications and a copy of his or her medical records. Make sure you have enough refills for the length of trip.
4. Medical Equipment
If you are traveling with medical equipment such as a wheelchair or oxygen make sure to visit the TSA's web pages on medical devices and Assistive Devices and Mobility Aids. These pages will be very helpful in guiding you through security at your local airport.
Call your departing and arriving airport to find out what guidelines they may have. Upon arrival some of your checked medical equipment may be offloaded at a special baggage claim.
You may also need to contact your airline (by phone or web) to find out how they handle medical devices that are carried on board or checked in.
5. In Case of Emergency
In case of emergency make sure you find a doctor at your destination that will be able to provide temporary care. Ask your pediatrician for a referral and if he or she doesn't know someone look online for reliable listing of doctors. You can try
Angie's List
(paid service)or
zocdoc.com
Preparing Your Child to Fly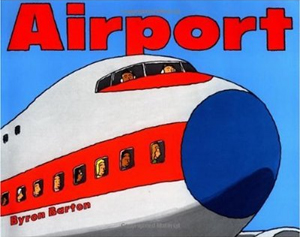 The more you prepare your child for the flight the easier the transition will be for you and your family.
1. Read about Airports and Airplanes
Give your child a visual representation of a flying experience There are a number of great books that introduce flying to children and they work equally well when it comes to children with special needs. Check out the first post of this series:
Airplane Travel: 5 Books to help prepare your special needs child
2. Airplane Videos
Show your child videos of airplanes, Check your local library for videos about flying or visit
jetvideos.net
(Heads up: don't use YouTube, seems like people like watching plane crashes:( ).
3. Social Stories
Create a social story describing your trip. Show pictures of you packing your suitcases, driving to the airport, checking your luggage, going through security, waiting at the gate, boarding the plane and so on.  Check out this
great example
of a social story from
Everyday Adventures
4. Airport Visits
Children with special needs excel with routine. Airplane travel is a far cry from that. In addition to the change of routine, the hustle and bustle of an airport causes sensory overload. Take your child for advance visit to the airport. Spend some time together watching planes take off and land. Let them soak in the atmosphere of a busy airport. When the day to fly comes around the airport experience will be a bit easier.
5. Mock Flights
Many airports and airlines are starting to create mock flights that provide children with autism a flying experience without ever lifting off the ground. Participants pack their bags, ride to the airport, pass through security, and continue through the whole flying process including boarding, "flying" and deplaning. 
Newark
,
Philadelphia
,
and
El Paso
,
Texas are some of the cities that have held mock flights. Inquire at your local airport if such a program already exists and if not make it happen!
Before You Head to the Airport
1. Call TSA
The TSA has just launched a brand new helpline for individuals with special needs. Called
TSA Cares
Travellers may call 1-855-787-2227 prior to traveling with questions about screening policies, procedures and what to expect at the security checkpoint.
When a passenger with a disability or medical condition calls TSA Cares, a representative will provide assistance, either with information about screening that is relevant to the passenger's specific disability or medical condition, or the passenger may be referred to disability experts at TSA. TSA recommends that passengers call approximately 72 hours ahead of travel so that TSA Cares has the opportunity to coordinate checkpoint support with a TSA Customer Service Manager located at the airport when necessary.
2. Small Bills
Whether it's the taxi, airport shuttle driver or the skycap, make sure to get all the help you can. Bring plenty of small bills to tip anyone who is helping you out.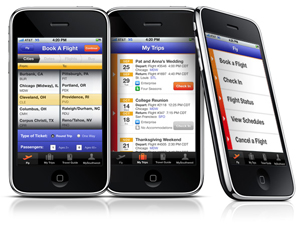 3. Check-In at Home
Don't wait in another line at the airport! Print your boarding pass at home or check-in via your smart phone. Save yourself the hassle!
4. Have a backup plan
Weather, mechanical issues, missed connections or late arriving flights can wreak your carefully laid plans.  Make sure you make plans for a one hour delay, multiple hour delay or a complete cancellation. Have a social story ready that will visually tell your child about the delay and what may happen next.
5. Take a deep breath and smile :)
You have spent months planning, preparing, worrying and stressing. The day is finally here. Take a deep breath smile and enjoy this special time with your child and family! Share your travel experience, what did you do to make you travels easier? Share in the comments below!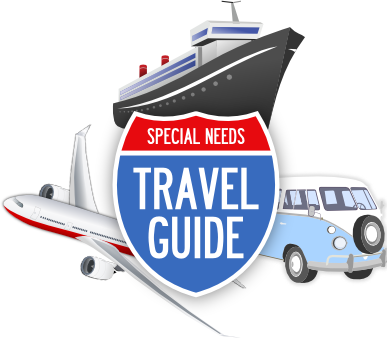 This above post is part of a nine part series on disability travel. Here are the other posts in this series.
1. 7 Travel Agencies for special needs travel
2. A Special Needs Pre-Flight checklist
3. 32 Vacation Destinations for Individuals with Special Needs
4. Packing For The Plane
5. A Special Needs Guide To Airports
6. Do You Have Your Access Pass Yet?
7. 70+ Tips and Tricks for Special Needs Road Trips
8. Your Rights as an Air Travelers with a Disability
9. Airplane Travel: 5 Books to help prepare your special needs child