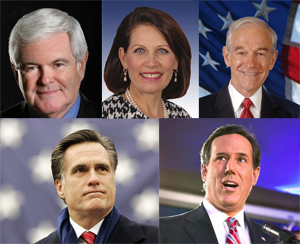 News
,
Videos
Boy with Autism asks five GOP candidates how they will help
Every four years the state of Iowa captures the national spotlight. Since 1972, the
Iowa caucuses
have been the first major electoral event of the nominating process for President of the United States. Enter Sam Wessels. Sam is a nine year old Iowan who has
Autism
. Sam and his mom
Lin
wanted to know what ideas the Repulican Candidates for the presidency had for helping children with autism. So off they travelled to town halls and press conferences to ask their question. Below are the videos of sam asking the question with the responses of the candidates. We would love to hear your thoughts on the candidates responses (keep it civil please). Comment below.
Michele Bachmann
Newt Gingrich
Mitt Romney
Ron Paul
Rick Santorum