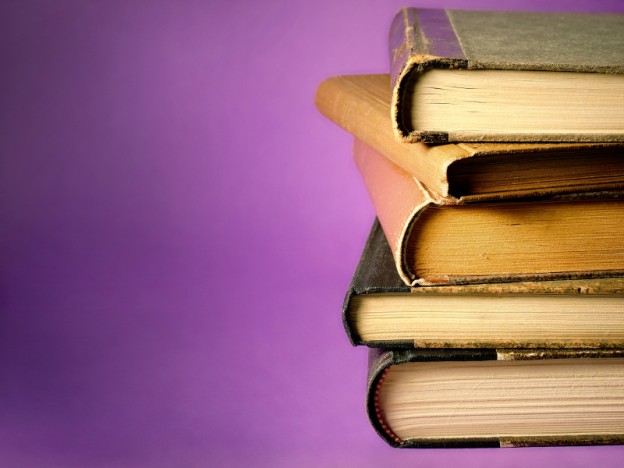 Products
12 special needs novels that will touch your heart
Looking for some great special needs videos or books? Have you tried going to your local library or gone online and been overwhelmed with the thousands of books written on the subject?  We try and make your life a bit easier with the Special Needs Book & Video Series. The Special Needs Book & Video Series will be comprised of  5 posts:
Enjoy and if you have any items you think should be included please include them in the comment section!
11 special needs novels that will touch your soul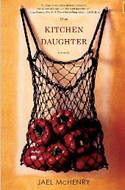 An Asperger's-afflicted woman finds the keys to life and her family history in the kitchen after her parents die in McHenry's inspired if uneven debut. Ginny Selvaggio has lived a sheltered life: unable to maintain eye contact, make friends, or finish college due to her undiagnosed condition, the 26-year-old lives in her parents' home, surfing the Internet and perfecting recipes. But after her parents die, Ginny and her sister, Amanda, disagree about what to do with the family home—Amanda wants to sell, Ginny doesn't. As they bicker about what to do with the house and the problems caused by Ginny's awkwardness, Ginny comforts herself by cooking and soon learns that the dishes she prepares can conjure spirits. The ghosts, including her grandmother, leave clues about possible family secrets, as do a box of photographs Ginny discovers tucked away
by Jodi Picoult
Jacob Hunt is a teenage boy with Asperger's syndrome. He's hopeless at reading social cues or expressing himself well to others, and like many kids with AS, Jacob has a special focus on one subject--in his case, forensic analysis. He's always showing up at crime scenes and telling the cops what they need to do...and he's usually right. But then his town is rocked by a terrible murder and the police come to Jacob with questions. All of the hallmark behaviors of Asperger's--not looking someone in the eye, stimulatory tics and twitches, flat affect--can look a lot like guilt to law enforcement personnel. And the soul-searing question looms: Did Jacob commit murder?
by Mark Haddon
A murder mystery of sorts--one told by an autistic fifteen-year-old. Christopher is mathematically gifted and socially hopeless, raised in a working-class home by parents who can barely cope with their child's quirks. He takes everything that he sees (or is told) at face value, and is unable to sort out the strange behavior of his elders and peers. Late one night, Christopher comes across his neighbor's poodle,impaled on a garden fork. When the owner finds him cradling her dead dog in his arms, she has him arrested. After spending a night in jail, Christopher resolves to discover just who has murdered the dog. He is encouraged by Siobhan, a social worker at his school, to write a book about his investigations, and the result--quirkily illustrated, with each chapter given its own prime number, is the Curious Incident of the Dog in the Night-Time.
by Kim Edwards
Edwards's novel hinges on the birth of fraternal twins, a healthy boy and a girl with Down syndrome, resulting in the father's disavowal of his newborn daughter. A snowstorm immobilizes Lexington, Ky., in 1964, and when young Norah Henry goes into labor, her husband, orthopedic surgeon Dr. David Henry, must deliver their babies himself, aided only by a nurse. Seeing his daughter's handicap, he instructs the nurse to take her to a home and later tells Norah, who was drugged during labor, that their son Paul's twin died at birth. Instead of institutionalizing Phoebe, the nurse absconds with her to Pittsburgh. David's deception becomes the defining moment of the family's lives and Phoebe's absence corrodes their core over the next 25 years. David's undetected lie warps his marriage; he grapples with guilt; Norah mourns her lost child; and Paul not only deals with his parents' icy relationship but with his own yearnings for his sister as well.
by David Wroblewski
Born mute, speaking only in sign, Edgar Sawtelle lives with his parents on their farm in remote northern Wisconsin. For generations, the Sawtelles have raised and trained a fictional breed of dog whose thoughtful companionship is epitomized by Almondine, Edgar's lifelong friend and ally. But with the unexpected return of Claude, Edgar's paternal uncle, turmoil consumes the Sawtelles' once peaceful home. When Edgar's father dies suddenly, Claude insinuates himself into the life of the farm--and into Edgar's mother's affections. Grief-stricken and bewildered, Edgar tries to prove Claude played a role in his father's death, but his plan backfires--spectacularly. Forced to flee into the vast wilderness lying beyond the farm, Edgar comes of age in the wild, fighting for his survival and that of the three yearling dogs who follow him. But his need to face his father's murderer and his devotion to the Sawtelle dogs turn Edgar ever homeward.
by Jonathan Lethem
Lionel Essrog, a detective suffering from Tourette's syndrome, spins the narrative as he tracks down the killer of his boss, Frank Minna. Minna enlisted Lionel and his friends when they were teenagers living at Saint Vincent's Home for Boys, ostensibly to perform odd jobs (we're talking 
very
odd) and over the years trained them to become a team of investigators. The Minna men face their most daunting case when they find their mentor in a Dumpster bleeding from stab wounds delivered by an assailant whose identity he refuses to reveal--even while he's dying on the way to the hospital.
by Jodi Picoult
Charlotte and Sean O'Keefe's daughter, Willow, was born with brittle bone disease, a condition that requires Charlotte to act as full-time caregiver and has strained their emotional and financial limits. Willow's teenaged half-sister, Amelia, suffers as well, overshadowed by Willow's needs and lost in her own adolescent turmoil. When Charlotte decides to sue for wrongful birth in order to obtain a settlement to ensure Willow's future, the already strained family begins to implode. Not only is the defendant Charlotte's longtime friend, but the case requires Charlotte and Sean to claim that had they known of Willow's condition, they would have terminated the pregnancy, a statement that strikes at the core of their faith and family.
by Kiara Brinkman
The Asperger's afflicted narrator of Brinkman's sincere, sober debut struggles to cope with his pregnant mother's recent death after she was hit by a car. Already keenly sensitive to emotional and sensory stimuli, Sebby Lane finds his mother's loss almost unbearable; he acts out at school, biting a girl on the shoulder. Sebby's father, Stephen, is nearly unable to function, and, in an attempt to help both Sebby and himself, takes Sebby to the family summer home, hoping that a change of scenery will ease their mourning. Once there, however, Stephen slips ever deeper into his misery. Sebby, however, reaches out, writing letters to his teacher and befriending two unpleasant neighbor children. Told in brief poetic vignettes, the novel moves quickly and episodically, like a series of snapshots from the camera of Sebby's unique mind.
by Frances Itani
When Grania O'Neill is five, she loses her hearing to scarlet fever. When she is nine, she is sent to the Ontario Institution for the Deaf and Dumb in Belleville and given an education not only in lipreading, signing and speaking but also in emotional self-sufficiency. After graduating, she works as a nurse in the Belleville hospital, where she meets and falls in love with Jim Lloyd. They marry, but Jim is bound for the war as a stretcher bearer. His war is hell on earth: lurid wounds; stinks; sudden, endless slaughter redeemed only by comradeship. When Grania's brother-in-law and childhood friend, Kenan, comes back to Deseronto from the trenches in Europe severely wounded, he refuses to speak. Grania, who was educated to configure sounds she couldn't hear into words that "the hearing" could understand, brings Kenan back to life by teaching him sounds again.
by John Steinbeck
Two men, George and Lenny, form a strong friendship, one man assuming the role of father-figure for the other, who has a child-like mentality but a brute strength that needs to be kept in check. Their quest in life is simple - to become settled and self-sufficient and to end their roaming lifestyle. However, George, the father-figure, is forced to face the reality of Lenny's mental instability/physical strength.Two men, George and Lenny, form a strong friendship, one man assuming the role of father-figure for the other, who has a child-like mentality but a brute strength that needs to be kept in check. Their quest in life is simple - to become settled and self-sufficient and to end their roaming lifestyle.
by Daniel Hecht
Gifted Vermont woodworker Paul Skoglund has learned to live with, and basically control, his Tourette's syndrome, thanks to early training from his caring father and daily doses of haloperidol. But the drug has also burned away the once-sharp edge of his creativity, and Paul has been having a hard time earning a living. So when his eccentric Aunt Vivien offers him a job restoring her old house in Lewisboro, New York, Skoglund is glad to accept--even though it will take him away from his 8-year-old son, Mark, who suffers from neurological troubles of his own. It turns out that the house has been savaged by vandals who are apparently linked to several local teenagers who have disappeared in recent months. While state police investigator Morgan Ford pursues the mystery in an official way, Paul and his fearless lover Lia discover that the damage to the house is of unnatural--possibly even demonic--origins.
by Daniel Keyes
Following his doctor's instructions, engaging simpleton Charlie Gordon tells his own story in semi-literate "progris riports." He dimly wants to better himself, but with an IQ of 68 can't even beat the laboratory mouse Algernon at maze-solving. Algernon is extra-clever thanks to an experimental brain operation so far tried only on animals. Charlie eagerly volunteers as the first human subject. After frustrating delays and agonies of concentration, the effects begin to show and the reports steadily improve. But getting smarter brings cruel shocks, as Charlie realizes that his merry "friends" at the bakery where he sweeps the floor have all along been laughing at him, never with him. The IQ rise continues, taking him steadily past the human average to genius level and beyond, until he's as intellectually alone as the old, foolish Charlie ever was--and now painfully aware of it. Then, ominously, the smart mouse Algernon begins to deteriorate...