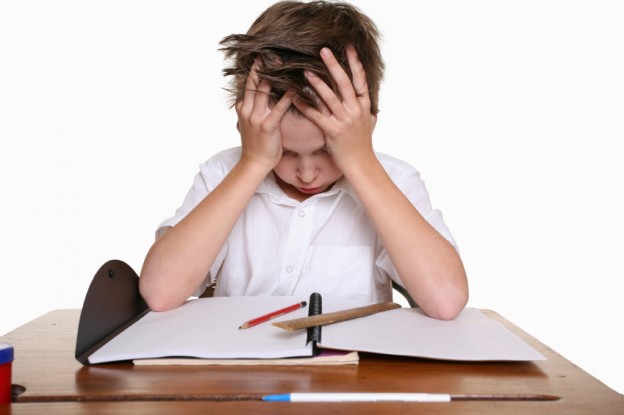 More
,
Opinion
,
Resources
Help your child pass the self esteem test
Help your child pass the most important test
The increase in benchmark assessments and standardized testing can be stressful on even the best of test-takers, and can take the joy out of learning. Last week my 3rd grader asked me "Mom, do I have to keep taking more and more tests as I get older?" Childhood is the time when our self worth begins to take shape.  Putting too much focus on preparation and less than perfect test results, can be a contributing factor on how a child begins to view themselves. Students may begin to meet new academic challenges by saying "I'm not smart enough" instead of "I don't understand this, how can I figure it out?"    In this test-taking cuture, busy parents spend time and money for tutors to insure that their children are performing well based on these tests. But as a parent, there is one test we can help our kids pass that will help with all the rest - the  
"It's Great To Be Me"
test. Acknowledging and believing that each one of us is special and unique in our own way, can be a challenge - especially when it comes to ourselves.   Being involved in the special needs community as a parent of a child with autism, has changed my perspective on the way I look at the world – and the way I look at myself!  Everyone falls somewhere on the spectrum of life.  We all have special abilities, strengths and weaknesses.  Whether you are a parent, sibling, teacher, therapist, peer and/or friend of a person with special abilities; open your eyes and you can easily see the strength, dignity and beauty of the human spirit at work every day.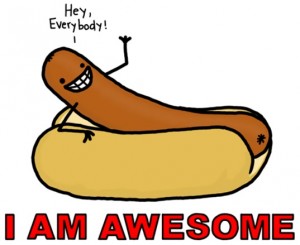 Can you pass the test?
Gather your family, and have each member exclaim proudly "It's Great to Be Me" and mean it!  Sounds simple but it's not that easy.  Don't forget to share positive examples of how each of you has overcome different challenges. The gift of self-esteem is the single greatest tool to help your family succeed in life, reach their potential and shield them from the challenges life will throw at them.  It allows you to stay calm in the face of setbacks, and to recognize and take advantage of opportunities with confidence.  Discuss your family's beliefs in an open way that leaves room for different opinions, and you will create a supportive, nurturing environment that will last a lifetime.
Incorporating Music
Get inspired by singing along with the chorus of
"It's Great to be Me"
from the latest
Swingset Mamas
CD, "
Mamamorphosis
"
.
We wrote this song for families to have a fun, musical way to sing together and feel good about themselves.
"You can be your very own superstar,  when you believe in who you are.  Let it shine through your personality.  Be yourself and the world will see somebody . . . who says IT'S GREAT TO BE ME!"  (
Full Lyrics below
)
Sharing music as a family by singing, dancing, writing songs, and listening to favorite tunes (old school as well as the latest hits), gives kids confidence, and is just as important as studying for a test! Give everyone a role to play, whether it is drumming, dancing, playing instruments or singing along.  Music helps engender a sense of optimism and is a mood changer that will bond your family together. Don't forget that you are the role model for your family.  Give yourself a break!  Adults tend to be harder on themselves than the kids.  I think it's great to be me.  I hope that it will be "GREAT TO BE YOU" today!
LYRICS:  IT'S GREAT TO BE ME by the Swingset Mamas
When I wake up and start my day,  I look at things in a positive way.  Nobody's perfect we all make mistakes. When you try new things don't put on the brakes. At times we all feel insecure, are they laughing at me, I don't know for sure.  You can't control what people say, but if you follow your heart, you'll lead the way.
CHORUS:  "You can be your very own superstar,  when you believe in who you are.  Let it shine through your personality.  Be  yourself and the world will see somebody . . . Who says it's great to be me!"
Don't put me down to make yourself feel better,  Let's turn it around and be great together.  Hold on to your Self esteem, We've all gotta right to follow our dreams
CHORUS
You can fly so high.   Where do the answers lie?   All within you.  Whether win or lose.    Whatever path you choose,   to yourself stay true
CHORUS
To listen to the song go to www.swingsetmamas.com, go to the audio player on the right and click on Great To Be Me.