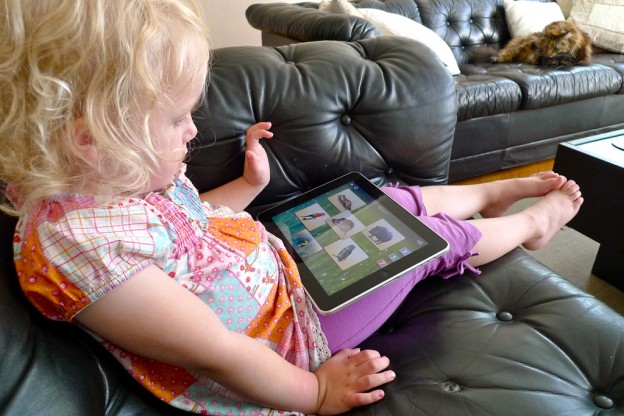 Resources
10 Websites to Find Special Needs Apps for the iPad & iPhone
This post is part Five of the 
Special Needs iPad & App Series
. In only one year the Apple iPad has revolutionized the tech industry. 15 Million iPads have been sold and estimates are that within the next 3 years over 115 million tablets will be shipped. Dozens if not hundreds of applications have been created that enhance the quality of life for individuals with all types of disabilities. This has lead Apple to create a 
special education section
in the App Store. To try and make sense of all of this we have put together a nine part series on the iPad and useful applications. In part four we discussed
11 Social Skills & Life Skills Apps in iPad App Store
This week we bring you:
10 Websites to Find Special Needs Apps for the iPad & iPhone

About.Com - Apps for Children With Special Needs
About.com highlights new apps that are designed specifically to make life easier for people with special needs, by making communication or behavior management or health management easier. Check out their special needs apps section. About.com also gives you a place to review the apps that you have tried.
Go to: About.com Apps for Children With Special Needs

Moms With Apps
Moms With Apps is a collaborative group of family-friendly developers seeking to promote quality apps for kids and families. Moms with Apps is a group of individual, independent, family-friendly developers who share best practices on making and marketing mobile apps. Most of our membership is comprised of parents who have launched their own apps on the App Store, have their own access to iTunes Connect, and have the time and inclination to share best practices with other developers at the founder's level.
Go To: Moms With Apps
Apps 4 Children With Special Needs
SNApps4Kids is a volunteer community of parents, therapists, doctors, and teachers who share information on how we are using the iPad, iPhone, iPod Touch and Android devices with children who have special needs. It is their hope that this system will assist users choose useful apps for their children.
Go to: SNApps4Kids

Appolicious
Appolicious is the place to discover and share the latest and best iPhone, iPod Touch, iPad, and Android apps through social recommendations as well as reviews from users and the Appolicious editorial team. Check out their deep special education section for the latest assistive communication apps reviews.
Go To: Appolicious Special Education Section

Speech Language Pathology Sharing
Check out their app resources section for information about special needs apps, cases and accessories for individuals with special needs, articles about apps, app tutorials and more. SLP also has a ton of links to special needs technology communities as well as manuals and other special needs technology content.
Go To:
App Resources -Speech Language Pathology Sharing

Lilie's Pad
The mission of this site is to be an up-to-date resource for everything special needs related to the iPad and the iPhone. Whether it be apps, videos, music, news stories, accessories, links, helpful hints, etc. It's goal is to have this site be a trusted resource for the special needs community.
Go To: Lilie's Pad
Babies with iPads
This blog is designed to document infants/toddlers with disabilities using an iPad to promote their development. This blog hopes to show how new technology can help children with disabilities develop their communication, play, pre-literacy, cognitive, visual/auditory and motor skills.
Go To: Babies with iPads

Atla's Assistive Technology Blog

Assistive Technology of Alaska (ATLA) connects Alaskans with disabilities to the tools they need to learn, work, play, and participate in community life safely and independently.
They also have a great Assistive Technology blog highlighting some great new apps.
Go To: Atla's Assistive Technology Blog
An app list by Eric Sailers
Eric is a speech-language pathologist for a school district in San Diego, CA. Combining his love of technology and helping children with communication deficits Eric uses modern technologies to facilitate learning of speech-language skills. Here is a list that Eric created of useful  special needs apps.
Go To: The App List
5 Minutes for Special Needs
Five minutes for special needs has an article written by Laura Shumaker about selecting the best apps for the iPad. Check out what she says about the finding the right apps and take a look at the rest of  the site.
Go To:
5MinutesforSpecialNeeds.com
Did we miss any? Please add them in the comments below.
The Rest of the Series:
More Special Needs Apps
Looking for more special needs apps? Check out the
 Special Needs App Review!
With over a thousand apps now available to help individuals with special needs it has become increasingly difficult to find and choose the right special needs app. The Friendship Circle App Review gives you the ability to find the perfect special needs app for your child.