Soul Cafe Trainee Program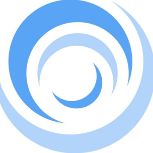 Become
a Trainee
You make
our programs possible.
Please donate today!
The Soul Café Trainee Program provides individuals with special needs the opportunity to work in an active restaurant environment.Trainees are hired by the restaurant as paid employees and receive on-the-job coaching and vocational training. Trainees learn from the restaurant staff with support from the job coach as needed. Trainees work in all areas of the restaurant: food prep, bussing tables, front of house, washing dishes, and as the barista assistant. While on the job they develop and build strategies that allow them to be successful in the workplace, including social skills, work-related anxiety, planning and organizational skills, and functional job skills. Trainees that graduate from the program will be able to transfer their skills to a variety of workplaces to become successful employees.
To schedule an orientation meeting click here or contact Mia!
Contact:
Email: [email protected] 
Phone: 248-788-7878 ext. 404
Program Details:

Ages:

Who:

Individuals who are physically able to be on their feet for 4 hour periods, able to physically move in the café and carry/balance items safely, Complete work tasks with minimal assistance once trained.

Time:

Time Commitment: Trainees work a minimum of two 4 hour sessions a week

Dates:

Program Dates: Sessions begin the first of January, April, July and October. Pricing varies dependent on trainee support necessary (per 3 month session). The Cafe Trainee program is reviewed quarterly. Reviews are completed at the end of each quarter.